Published on 13th January 2010 10:51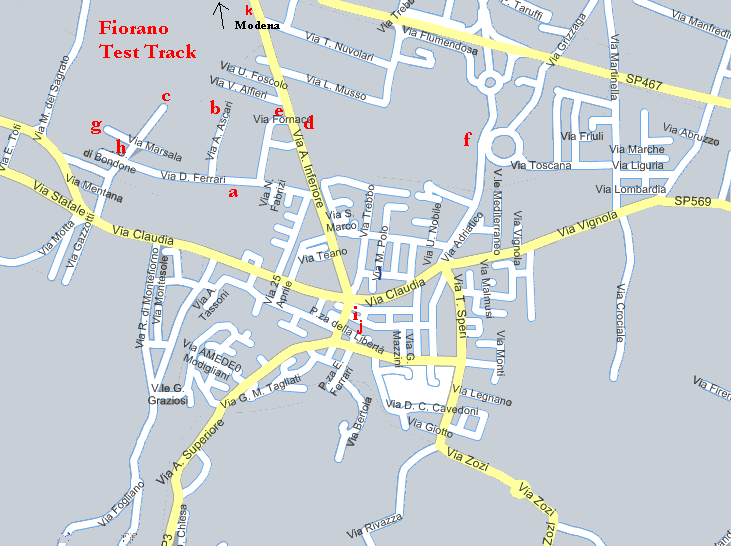 OK, so following a chat in the Ferrari Dreams thread I thought I would set this thread up for anyone with experieces of visiting Maranello to post and for those wishing to visit to perhaps post questions.

I have been a number of times with my first visit being in 1995 and my most recent a couple of years ago.

First the map I made. I believe this has been put elsewhere in the forum but I figured it made sense to have it here as well. Below is text explaining what you should find at the letters on the map.
...